I'm on the PTA
Start using Uniformerly to raise funds for your PTA today – you can be up and running in less time than it takes to make a cup of tea!
Why use Uniformerly?
– No set up required – your school is already listed on the site and ready to use.
– Uniformerly offers a huge fundraising opportunity for your school.
– Your own pre-loved uniform shop online, no Uniformerly fees or commission – you keep all the profits!
– 24/7 year round access to pre-loved school uniform for your parents.
– 3 different options to allow you to run the shop in the best manner to suit your PTA.
– Join our growing community, with members at over 2500 UK schools.
Short of time or volunteers? – Ask your parents to list items and still raise funds through our online parent donations.
Case Studies – Click here to see how some of our schools use Uniformerly to raise funds for their school.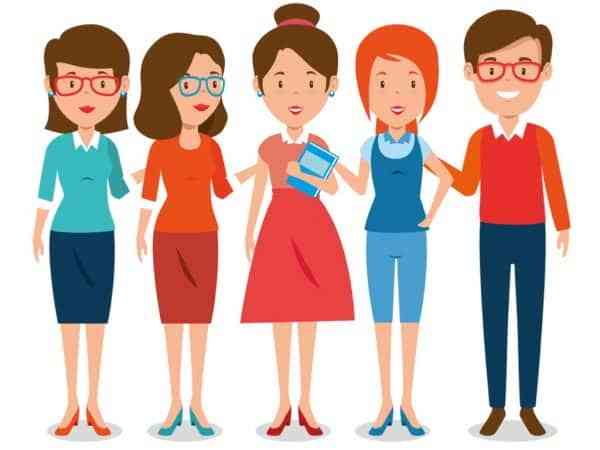 To use Uniformerly for your PTA, you have 3 options, which one you use is up to you…
Option 1(Personal Membership): Join as a personal user and sell your PTA items though your personal membership. This is free and is the most basic option. When a parent is interested in one of your listings you'll receive an email from them. This allows you to specify a payment method for the item (if required) and also to arrange pickup of the item. Register here to get started.
Option 2 (PTA Boost): We recommend using a dedicated membership* (though you can use a personal membership if you'd prefer) for your PTA and add a free PTA Boost. This gives you a few extra benefits to help you with a larger number of listings.
A longer listing duration of 365 days.
A Green PTA badge making each listing stand out as a PTA item.
Your School Logo on your school page.
The ability to renew multiple listings with the single click of a button.
Priority email support 9am-3:30pm, Monday to Friday.
Completely free to use, no fees, no commission.
To start using a PTA Boost, once registered, add your PTA Boost at the bottom of this page.
Option 3 (Uniformerly Shop): Use a dedicated membership* (though you can use a personal membership if you'd prefer) for your PTA and select the free 'Setup your Uniformerly Shop' button below to get in contact with us to set up your shop.
The shop is still completely free to use, but you will be charged PayPal fees on transactions. With this option you can run your uniform shop like a traditional online shop – payments for items are made directly to your PTA PayPal account by parents and you will be informed of each sale by email. Parents will be directed to pick up their items in a manner and time specified by you.
You will have all the benefits of Option 2 as well as a dedicated direct payment method and stock control. We think this is the best option to fundraise for your school, especially when combined with Paypal Micropayments to minimise any PayPal fees.
---
Setting up option 3 requires us to contact your school to verify your PTA PayPal address and is usually completed in less than 24 hours. Your membership will still appear as a PTA Boost as we will apply the shop to your schools profile – this means if your child moves on from the school, the shop will remain available for future generations.
*For Options 2 & 3 we recommend setting up a separate dedicated PTA membership to allow you to share a joint login with other members of your PTA – this means the workload can be shared between several members.
---
How do I start using Uniformerly for my school?
Step 1: Register and fill in your details (your school will already be listed).
Step 2: Once registered (Step 1), either add a PTA Boost (see below) or opt for the 'Setup our Uniformerly Shop' button.
Step 3: Start listing your uniform items for sale from the comfort of your own home.
Step 4: Tell your parents about your new online school uniform shop using our Resources.
Step 5: Simply wait for orders from parents to arrive directly into your inbox. Each order will include a listing number to allow you to match it to the item with ease.
---
Your PTA Boost
You do not currently have a PTA Boost attached to your account.
To add a PTA Boost click here.
---
Set up your Uniformerly School Shop
To start the process of setting up your Uniformerly PTA Shop, please click the button below.
---