Buy, Sell & Recycle outgrown school uniform at your school for free. PTAs can raise funds whilst parents cut costs & make money.

As parents of school age children ourselves, we understand all about the cost of school uniform, growth spurts and the lost property box!
We also know that there's plenty of life left in the average school uniform once it's been outgrown and the cost of replacing it.
Uniformerly is a new school uniform marketplace that allows parents and PTAs to buy, sell and give away outgrown school uniform to parents at their school.
And the best bit… we're completely free to use!
Uniformerly for Parents
Parents, make money by selling school uniform items to other parents at your child's school and cut costs by buying items for your children too. Find out more on our 'I'm a Parent' page.
Uniformerly for PTAs
PTAs, sell or give away donated uniform items to your parents – effectively putting your school uniform shop online and helping to raise valuable funds for important projects at your school. Find out more on our 'I'm on the PTA' page.
PTA Boost
If you are selling second-hand uniform on behalf of your school or PTA, boost your sales with our free PTA Boost. Please select 'I'm on the PTA' from the menu for full details.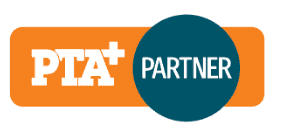 Help reduce the thousands of uniform items going to landfill daily ♻️
Wear it out. Don't throw it out.