28th July 2022 – CWB Magazine Article
We have been overwhelmed with your messages of support since receiving our Points of Light Award.
We were absolutely delighted when the editor of CWB Magazine reached out to Uniformerly asking if they could cover the story.
You can read the full article written by Laura Turner on CWB's website here.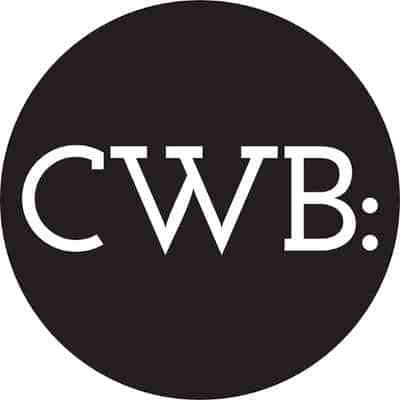 ---
12th July 2022 – Uniformerly receives Points of Light Award from No.10!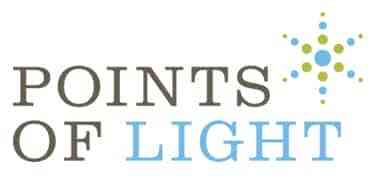 Huge congratulations to our Co-founder, Simon who has just received a Points of Light Award from the Prime Minister rewarding him for his hard work and dedication creating and launching Uniformerly – the UK's nationwide, award-winning school uniform recycling initiative, designed to help parents cut the cost of buying school uniform.
The daily Points of Light Award recognises outstanding individuals who are making a change in their community.
Simon said: "It's an honour to receive this nomination and a huge boost for 'Uniformerly' which has been an enormous team effort. We will continue to work hard to make sure that as much school uniform as possible is recycled and reused, helping parents, schools and the environment."
Laurence Robertson, MP for Tewksbury said: "I'm very glad that Simon has been recognised for the hard work he undertook during lockdown. Helping parents with cost-cutting whilst also promoting recycling is a terrific initiative, especially when coupled with his passion for the environment and child poverty prevention. Well deserved!"
Find out more at: https://www.pointsoflight.gov.uk/uniformerly/

---
8th July 2022 – It's Our Planet Too, The Evening Standards 10 best kid's subscription boxes of 2022
Do you have a little Attenborough at home? Or maybe a Greta?…
We're super proud to be teaming up with an amazing independent eco brand like It's Our Planet Too – they're a brilliant social enterprise (giving back 50% of all profits to good causes) aiming to educate and empower primary school children to think and care about the environment. Their 100% sustainable and plastic free Tool Kit for Eco Heroes (designed to connect children with our precious planet) has been voted as one of The Evening Standards 10 best subscription boxes of 2022… and we have to agree!
Our 9 year old son road tested IOPT's 'Our World is Changing' toolkit and genuinely loved it. Its arrival coincided with his schools focus on environmental issues, so was particularly relevant. He was so excited to open his toolkit to find out what was inside! – and it really didn't disappoint. The content is well thought out, age appropriate (4-10 years), beautifully designed and packaged and most importantly fun, whilst also being stealthily educational! The eco affirmations poster was whisked off to school and has pride of place on the classroom wall.
Speaking with Uniformerly, Kate, Founder of IOPT said "One of the key ideas behind IOPT's tool kits is that we wouldn't bombard you with more 'stuff' each month. So most of the activities use things that you can find around your home, in your garden or even in the recycling box. There are a few basics that will be needed each month, including scissors, glue, tape and colouring pencils."
Commenting on the article, Jane our co-founder said "We found IOPT's knowledge of the world around us inspiring for both children and parents alike, and as a family we thoroughly enjoyed all of the activities whilst watching our sons passion for the environment grow. This little box is perfect for your mini environmentalist and will keep them busy for a significant amount of time – just the trick for weekends and the school holidays!"
But be warned! Your child will follow you around switching off all the lights, you may find recycling stashes under their bed, in cupboards and all around your house, they may refuse to get in the car, wanting to scoot the 50 miles to grandmas and will turn off the washing machine half way through your wash to save water. To say this little box has had an impact on our sons environmental awareness would be an understatement lol!!
Login and visit our 'Members Offers' page for an exclusive discount on all It's Our Planet Too products.

---
28th June 2022 – The Best Parent Apps you need to Download | As featured in Metro Lifestyle
We feel super privileged to have featured in Metro Lifestyle as one of 'The Best Parent Apps you need to Download.'
Annette Kellow from MetroUK wrote:
"There are some apps that make parenting that little bit easier, and in the process can help you save time and money, and find a whole new community. From free food to finding your tribe, we've done the hard work for you and rounded up the best parent apps you need to download…"
Read the article in full here:
https://metro.co.uk/2022/06/28/the-best-parent-apps-you-need-to-download-16745586/amp/
Commenting on the article, Jane our co-founder said: "We designed Uniformerly to help parents cut the cost of buying school uniform. As an award-winning online school uniform marketplace, we give parents and PTA's the power to Buy, Sell, Give Away and recycle outgrown school uniform direct to parents at their school. As parents ourselves, we understand all about growth spurts and the lost property box – subsequently, Uniformerly gives parents year round access to preloved school uniform at affordable prices."
And, we know it's hard to believe but… Uniformerly is 100% free to use – with zero fees and no commission.
We'd love all parents, schools and PTAs across the UK to take advantage of our free school uniform recycling initiative – join our growing community with members at over 3,950 schools.
We promise, from registering to listing your first item takes less time than it takes to make a cup of tea!

---
9th June 2022 – Uniformerly Speaks to BBC Radio Solent
Many schools are seeing an increase in parents looking for second-hand uniforms as the cost of living continues to rise. Our Co-founder, Simon spoke to The Alun Newman Breakfast Show on BBC Radio Solent about cutting the cost of living and how Uniformerly can help.
BBC Reporter, Jo Palmer has spoken to headteachers who have said that second-hand uniforms are becoming more of an essential service rather than just a school fundraiser and discussed the huge increase in demand with our co-founder.
Speaking with Jo, Simon said that "Uniform actually gets grown out of far quicker than it gets worn out and the affordability side of uniforms has become increasingly important for many parents. This academic year we've seen a huge increase and cross section of schools and parents using Uniformerly to pass items on."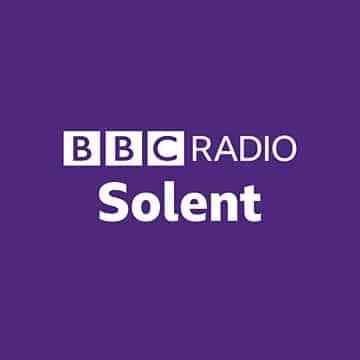 ---
25th April 2022 – Find us in the Summer edition of PTA+ Magazine!
Parents, PTA's and schools, sell your outgrown school uniform online at Uniformerly, direct to parents at your school.
With zero fees ALWAYS, you get to pocket all the profit, so you literally have nothing to lose!
Join our growing community with members at over 3,800 schools!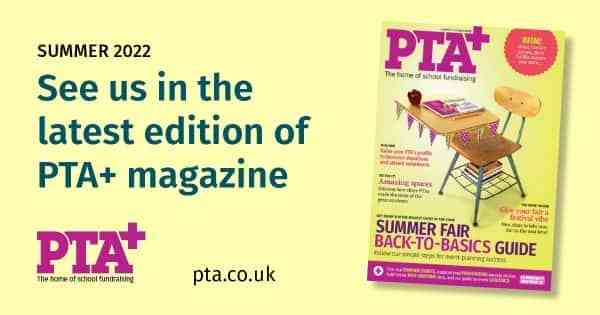 ---
4th April 2022 – Introducing Uniformerly's New Shop upgrade

Exciting news!
We have upgraded our marketplace, making it even easier for your school/PTA to run a successful online second-hand school uniform shop at Uniformerly.
What's included in the Upgrade?
A PTA Shop is our free fully automated system. This is for PTAs who want a fully automated shop with online payments, automated emails and stock control.
It's super easy to upgrade or to start from scratch – just click the green button below for more information.

For a more detailed explanation read our Shop FAQs here.
*Good News* – If you choose to upgrade, your current listings will move seamlessly over to your upgraded PTA Shop.
Do I need to upgrade my PTA Boost to a shop?
Absolutely not! – if you're already using Uniformerly and don't want to upgrade, please carry on using your PTA Boost as usual.
Your support means the World to us….literally!
Thank you for supporting our preloved uniform initiative, we really do appreciate the time you invest in listing your schools outgrown items. Thousands of items from over 2,600 schools have already exchanged hands on Uniformerly's marketplace – you really are helping parents to cut the cost of school uniform whilst helping the environment too!
---
4th January 2022 – Find us in…
PTA+ Magazine spring edition.
Start using Uniformerly today as one of your fundraising tools to help raise valuable funds for your PTA.
Your free online second-hand uniform shop can be up and running in less time than it takes to make a cup of tea!

Find out how here.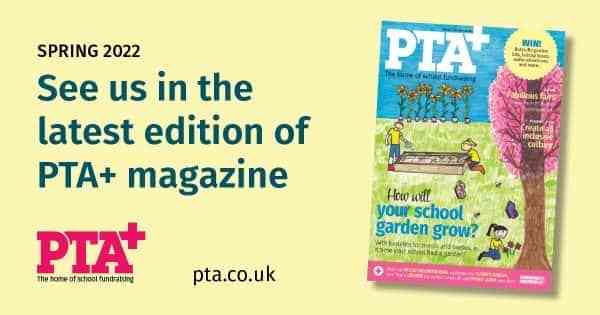 ---
16th September 2021 – Sign the petition to scrap VAT on school uniform
The Schoolwear Association has kicked off a campaign to abolish the School Uniform Tax 👍🏻.
They say…
"Clothing for children aged 14 or older, or taller or larger than the average, is subject to a 20% VAT rate. This includes school uniforms. We are calling on the Government to abolish tax on school uniforms by scrapping VAT on all school-specific uniform items to bring down costs for families.
Each family would make significant savings in clothing their child in school uniform across the lifetime of their time at school, at what is a relatively limited cost to the taxpayer. The timing is now right too to abolish this tax, as Brexit has given the country new tax freedoms which the Government should take advantage of".
Their research shows that English parents are paying close to £9 million in VAT each year for school-specific uniforms 😳.
For more information about the campaign and to show your support go to;
https://petition.parliament.uk/petitions/595694
And… DON'T FORGET TO SIGN!
You can read The Schoolwear Associations report in full here;
https://schoolwearassociation.co.uk/wp-content/uploads/2021/08/Schoolwear-Association-Abolishing-VAT-on-uniforms-1.pdf

---
6th September 2021 – Look who we've joined forces with!
We've joined forces with Parentkind 'Bringing Together Home & School' to offer parents and PTAs a sustainable, cost effective way to re-use outgrown school uniform.
If you're a parent or PTA member, Uniformerly is completely free to use and by simply adding your child's outgrown school uniform items to the website under your child's school, you are not only helping to prevent wearable uniform going to landfill, you are also helping other parents to cut costs and save money on buying new.
Working together with Parentkind, we can provide a sustainable second-hand uniform market where everyone benefits, parents, children, schools, teachers, uniform suppliers and the planet!

---
2nd July 2021 – Uniformerly features on My Nametags Blog
Meet our new partner Uniformerly
My Nametags cares about the future. We care about the world we and our children live in, and strive for a greener, better world. In our sustainability page you can see the ways in which we feel we are making a difference but today we wanted to share about a different initiative that we are incredibly proud to be partnering with.
Last year, a research project we did found that brits bin 1.4 million wearable school uniforms every year. This felt like a lot of uniforms, surely these could be reused?! Uniformerly is a free school uniform marketplace where parents can buy, sell, or give away their children's school uniforms. The site is easy and quick to use, and it will help you save money, declutter AND help other people as well as the environment.
In the world of today where everything is available at a click for a very low price it is easy to forget that these things are having an impact in our environment. Clothing plays a big role in this, we overconsume, have more clothes than we need, some items in our wardrobes end up never even being worn! We have also become very good at getting rid of clothes that are still perfectly good – 81% of parents buy their children brand new school uniforms every year – is this necessary?
In the study (that you can read in full here) we also saw 'that extending the lifespan of clothes by just three months could result in a 5-10 percent reduction in carbon, water, and waste footprints.' We already know that prolonging the life of objects makes them have less of an impact on the environment, but we need to take it one step further. Care for what we have, use, reuse and with a little help from a name tag, it can become someone else's personalised item. Once you find that you no longer need something: pass it on!
Start by passing on your child's school uniforms. That is why we are offering a discount to all Uniformerly users! – login to Uniformerly and visit their 'Members Offers' page for more details.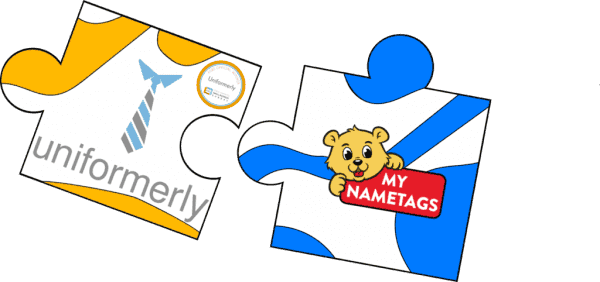 ---
25th June 2021 – Tales of Me, Award winning childrens books
We're really excited to have teamed up with independent children's book brand Tales of Me (created by Natalie Talisman and Kirsten Taylor) and their award winning children's books – the team at Tales of Me won GOLD! at the Junior Awards 2020 and they have just been shortlisted again this year for the Junior Design Awards 2021 – need we say more! All of their beautifully designed books help positively prepare children for starting nursery or school and are beautifully designed to keep all those precious memories together in one place. An absolute gem of a find, we just wish they'd been written when our little one started school.
And of course…
We have an exclusive discount available across the whole Tales of Me Collection for our members. Choose from:
The Tale of Me & the New Baby (Junior Design Awards 2020 Winner – Gold), (Loved by Parents Awards, Best Gift – Platinum, Best Activity Book – Gold and Best Baby Keepsake – Gold).
The Tale of Starting Nursery (Junior Design Awards 2021 – shortlisted)
The Tale of Starting School (Junior Design Awards 2020 Winner – Gold)
The Tale of My School Adventures (Junior Design Awards 2021 – shortlisted).
Login and visit our 'Members Offers' page for more details.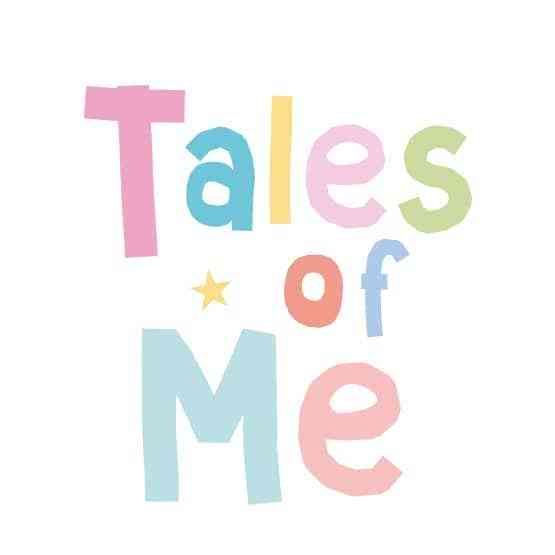 ---
15th June 2021 – Your School Uniform Press Release
Uniformerly teams up with ethical British School Uniform Supplier to help campaign for affordable school uniform for all parents across the UK.
A second-hand uniform school initiative has partnered with a leading ethical UK school uniform supplier to help the environment and to ensure that all parents have access to high quality affordable school wear for their children.
Unifomerly, based in Cheltenham, Gloucestershire is a free online school uniform marketplace where parents and PTAs can buy, sell, give away and recycle outgrown school uniform to parents at their school. By building a like-minded community of parents and schools, they are helping parents to cut costs and make money too, whilst helping schools to raise valuable funds for important projects and wish list items. They are also helping to address the issue of the environmental impact of clothing on the planet – by extending the life of uniform by just a few months, they can significantly reduce its carbon footprint.
Simon, Co-founder, of Uniformerly said: "We created Uniformerly to help parents with access to affordable school uniform. Working together with YourSchoolUniform.com, we will be able to recycle and re-use even more school uniform across the UK than we could working alone – not only helping parents to cut costs but also helping to significantly reduce the amount of clothing waste going to landfill. We welcome this forward thinking approach to sustainable uniform from Your School Uniform, one of the UK's leading uniform suppliers and look forward to working together."
Your School Uniform Director, Carolyn Budding, said: "We're right behind both of these campaigns. Our partnership with Uniformerly offers schools and parents an online marketplace to recycle outgrown items of uniform. Our school uniform is durable and hard wearing and we support Uniformerly's strapline of 'Wear it out. Don't throw it out.' Working with them we can help tackle Britain's throwaway culture to promote a circular economy through our joint Repair, Re-use and Recycle philosophy."
"At the same time, there are parents on lower wages who need support and the School Uniform Bill addresses that." Carolyn said, "we're confident that our ethical credentials are as solid as they can be to the point where we sell a garment, but the question has always been what happens next? Teaming up with Uniformerly provides the missing piece of our jigsaw. For years we have worked with a number of charities, donating surplus uniform for children in deprived countries to wear, however, we did not have a solution for recycling uniform that had simply been outgrown and was still perfectly serviceable for school uniform here in the UK."

---
7th June 2021 – Meeting Fleur Anderson
Just before half term, we had a really insightful meeting with Fleur Anderson MP, standing for Putney, Southfields and Roehampton. We're thrilled to have her support and we hope that other MPs will join her in championing our free recycling school uniform initiative.
Fleur was part of the cross-party bill committee team that supported the Education 'Guidance about Costs of School Uniforms Bill' introduced by Mike Amesbury MP.
The bill requires schools to follow new guidance on uniform costs. In a nutshell, the bill aims to make school uniforms more affordable and accessible for parents by ensuring costs are reasonable for families of all backgrounds and by giving parents the best value for money.
The new law will also include measures on encouraging second-hand uniform within schools. Well, that's music to our ears! And exactly why we created Uniformerly in the first place!
Fleur is helping to promote Uniformerly by listing her children's school uniform at their schools and by letting her constituents know that we are here to help parents with access to affordable school uniform via our online platform uniformerly.co.uk
We would love to help as many parents across the UK as possible, registering is quick and easy – in fact you can join in less time than it takes to make a cup of tea!
We hope to see many more of you at Uniformerly soon.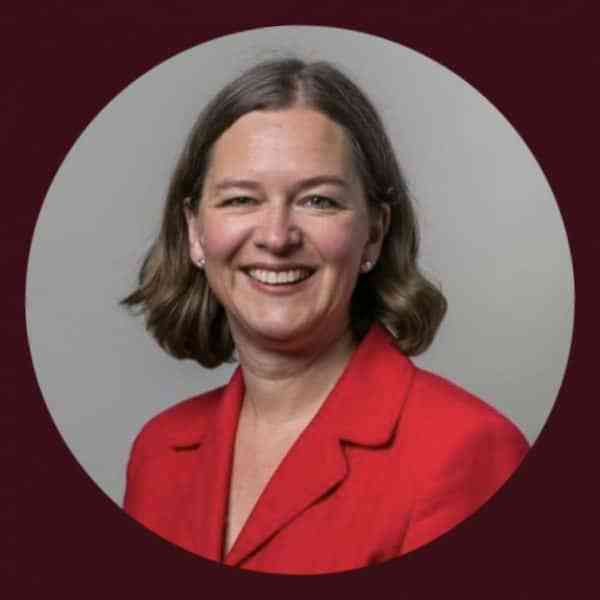 ---
28th May 2021 – Stick with us. We've got you labelled!
We're super excited to have teamed up with My Nametags – the first choice for thousands of mums and dads worldwide for labelling their children's school uniform. As parents ourselves, we know that labels are essential and significantly reduce the problem of lost property. My Nametags labels are perfect for withstanding the demands of school life and can be used on everything from uniforms to stationery and accessories. By simply adding a small colourful label to clothing, children can quickly identify their jumper in a sea of jumpers and lost items can easily be reunited with their owners.
Labels are simple for parents to design and order, they come in an infinite variety of fabulous designs and bright colours that appeal to children and the best bit (in our humble opinion) – there is no need for sewing or ironing – simply stick it on!
Unless of course…
You're old school, then My Nametags have you covered with iron-ons – no needle work required!
We're really pleased to work with My Nametags because we can genuinely recommend their labels – we've used them to label our own child's school uniform for a number of years now and can personally vouch that they don't fall off or fade in the wash. In fact, they stay on clothing better than any other labels we know and with their 10-year washing guarantee and 100% customer satisfaction ratings, do we need to say more!
We have two great offers for you…

1. An exclusive parent discount across the whole of the My Nametags range of labels.
2. A fantastic fundraising opportunity through the 'My Nametags Fundraising Programme' for schools and PTAs.

Login and visit our 'Members Offers' page for more details.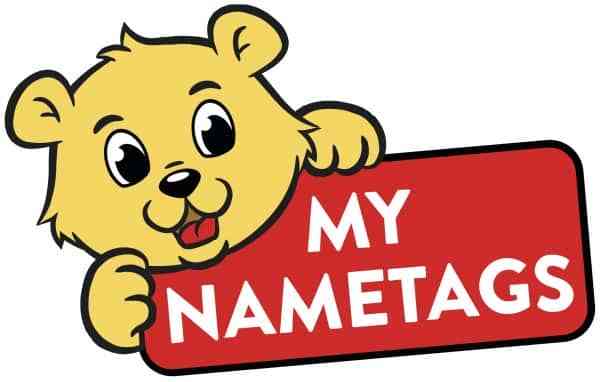 ---
27th April 2021 – PTA+ Partnership
We've partnered with PTA+ 'The home of school fundraising' to help your PTA raise valuable funds for your school.
Put the money you raise from selling outgrown uniform on Uniformerly to good use, to help with all sorts of important school projects and wish list items.
Or…
Why not use your profits to fund educational trips and fun days out. We think you'll all agree that our children deserve something a little bit special right now.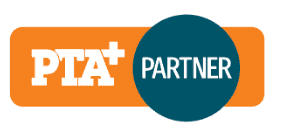 ---
13th April 2021 – Magazine Article
We're featured in the latest edition of PTA+ Magazine.
Head to PTA+ to read all about it.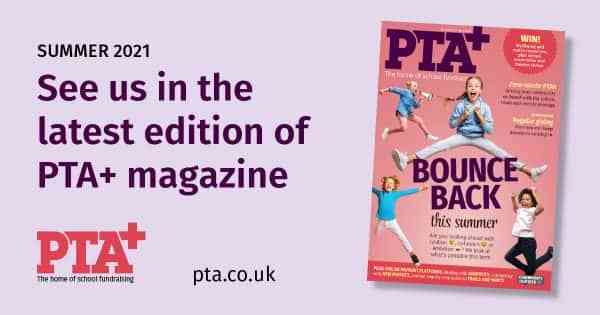 ---
17th January 2021 – Small Business Sunday Press Release
We are so proud to have been chosen as one of Theo Paphitis's SBS winners. We are really looking forward to meeting you in person Theo!
Read all about it below…
A Cheltenham based firm has received a business boost from Retail Entrepreneur Theo Paphitis. Last week, Uniformerly was one of six weekly winners to gain a retweet by Theo to his 500,000 Twitter followers. The weekly initiative, set up by Theo in 2010, now has over 2500 #SBS winners and supports small businesses across the UK.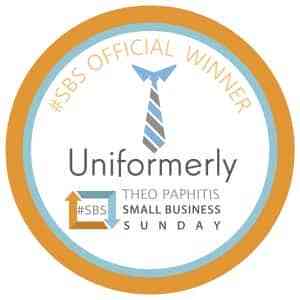 Business and retail entrepreneur and self-confessed Shopkeeper, Theo not only re‐tweeted Uniformerly's message, they are also profiled on the #SBS website (www.theopaphitissbs.com) that is exclusive to all Small Business Sunday winners.
Small business champion Theo Paphitis, said: "We are thrilled to welcome new #SBS members every week and highlight just how important it is to support our small businesses here in the UK. My vision is that everyone who has ever won an #SBS re-tweet from me becomes part of a friendly club; like-minded individuals who can share successes and learnings. The website will also give a valuable profile to the winners chosen and I wish Uniformerly every success."
---